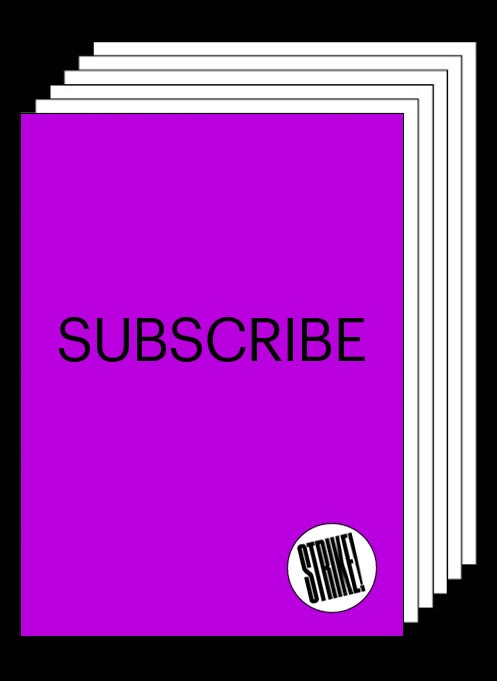 STRIKE! Subscription (Issues 17-22)
£

10.00
---
---
Subscribe to STRIKE! and receive the current issue free, and the next 5 posted directly to you as soon as they're out.
We are completely self-funded and currently operate on a voluntary basis, so rely on the generous subscriptions from people like you to keep us alive, so if you are able to support us more, consider getting a Solidarity Subscription.
Your subscription funds the printing of the magazine, distribution, posters, stickers and other propaganda, and also the direct action of our comrades. Every penny we make goes straight back into STRIKE! activity.